Rock Salt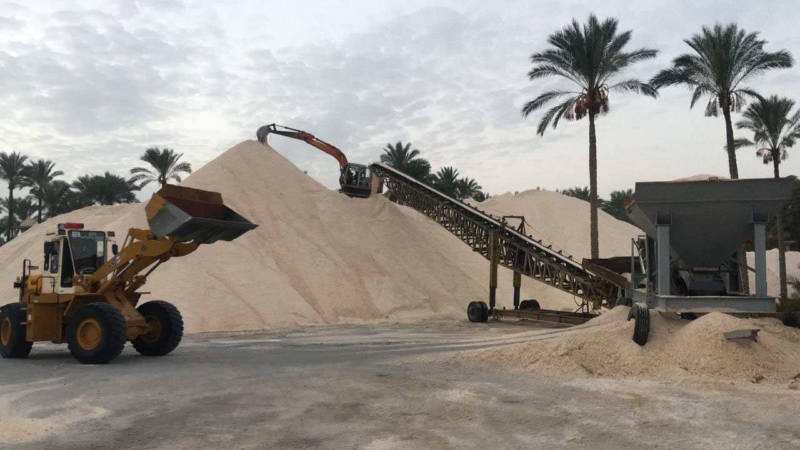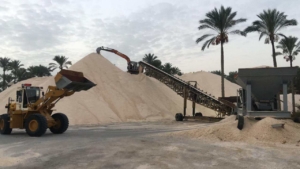 The more you travel in Siwa, the more you discover the good that surrounds this oasis,
which is about 800 kilometers away from Cairo.
The oasis is characterized by dates and olives, unlike any other city in Egypt.
However, the best of Siwa does not stop. Every era unfolds a new good. With the "salt treasure",
it has been revealed in the last few years, and also the advantage of Siwa salt for many uses other than the traditional use of salt in food.
4 lakes on an area of ​​11 thousand acres
There are 4 lakes in the area of ​​more than 45000 Km for the extraction of salt, and these lakes are basically lakes of agricultural drainage and filled with salt when the water dried them,
To get blocks of salt for storage at home, a custom followed by every Siwa house,
Siwa people do not buy salt, and in the past and before entering the era of refrigerators, was cut meat sacrificial and hung in a room surrounded by salt to save meat.
Production of 15 thousand tons per day
After 2012, salt quarries or lakes were discovered, the drilling is at a depth of 3 to 5 meters,
the daily production of salt is estimated at 1500 tons, and each of the four lakes is divided into a large number of small spaces leased to a number of Siwa or small drilling companies.
And how to allocate a piece of drilling by salt quarries, reported that the management of the quarries give permits to exit salt, for rent for periods and without ownership,
the western sector in Siwa salt is found in the form of large blocks, while the eastern sector output in the form of ordinary salt.
Salt enters hundreds of industries
Therefore a part of the siwa rock salt produced by individuals or companies exports raw salt to Europe,
because the salt is involved in hundreds of industries, but in Siwa is used to manufacture abattoirs and antiques,
and below it export, salt industry needs a lot and much to maximize the value of salt extracted from quarries.
We supply our clients with Several Kinds of Salts :
De-icing salt for snow melting
Industrial salt tablets (tablet salt).
Salt granules (granular salt).
White-space: pre Salts used in food manufacturing.